We're an affiliate
We hope you love the products featured in our tutorials! Just so you know, we may collect a share of sales or other compensation from the links on this page. Thank you if you use our links, we really appreciate it!
In this tutorial, I will explain how to setup Hive thermostats including installation and pairing to a Hive hub. I also answer frequently asked questions.
My first Hive thermostat installation was in November 2014. I had a couple of early-adopter related issues but overall I was impressed with the convenience of managing my property's heating & hot water remotely.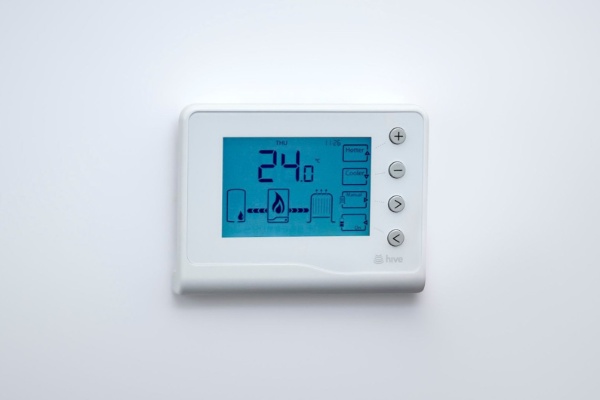 In October 2020, I had Hive Multi Zone heating installed in another property. I have since changed all my house's lights from conventional to Hive bulbs. I have embraced Hive motion & door sensors and Hive thermostatic radiator valves (TRV) too.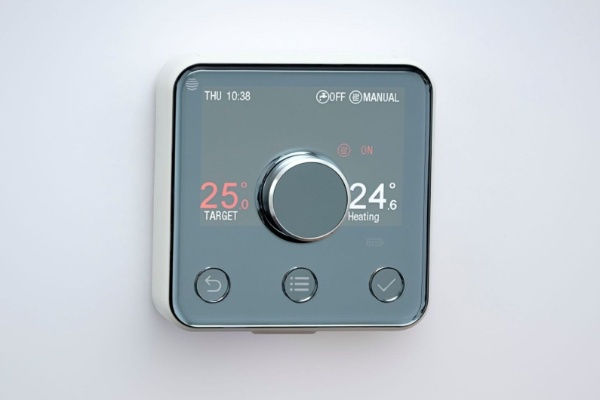 How does Hive Active Heating work?
Hive Active Heating that helps save energy. Hive thermostats increase and decrease the temperature in your home quickly. Hive thermostats learn how your home heats up and try to avoid going above the target temperature.
They do this by switching off your boiler at just the right moment. By reducing boiler usage, you could save money with a Hive thermostat.
How to install a Hive thermostat?
If you want to install a Hive thermostat in your home, you will need to purchase the Hive Active Heating and Cooling Kit. This kit includes a thermostat, a hub and the necessary wiring. To install the thermostat, you will need to follow these steps:
Shut off the power to your air conditioning and heating systems.
Install the Hive hub.
Install the Hive thermostat on your wall.
Pair the Hive hub & thermostat.
Where is the best place to put a Hive thermostat?
The best place to put a Hive thermostat is in a room where you spend the most time. You may also want to consider putting it in a room where the sun doesn't hit directly during the day. This will help keep your hive cool in the summer and save energy.
Hive thermostats must be fixed to an interior wall, 1.5 meters from the floor and away from any heat sources that could affect its operation such as radiators.
Can I install Hive Active Heating myself?
Yes, you can install Hive active heating yourself. The Hive Active Heating and Cooling Kit includes all of the necessary tools and instructions. You will need to shut off the power to your air conditioning and heating systems before starting the installation. Be sure to follow all of the instructions carefully to ensure a safe and successful installation.

Hive Active Heating & Cooling Kit User Manual
How much does it cost to install a Hive thermostat?
The cost to install a Hive thermostat will vary depending on your location. Thermostat replacement is an easy task for any electrician, who can do it in two hours or less for an hourly rate of between $65-$85. That means the total cost will be around $170.
How to install Hive Multi Zone heating?
Hive states that their Active Heating Multi Zone should only be installed by a qualified engineer. The video below covers all of the steps to install Hive's Multi Zone heating.
Can Hive work with 2 zones?
Yes, Hive can work with 2 zones. Hive supports up to a maximum of 4 heating zones. Many people have multiple heating zones in their homes. For example, some rooms may be bigger than others and require more heat to maintain a comfortable temperature.
Does Hive Multi Zone require 2 receivers?
Yes, each Hive zone will require a single channel receiver and should be controlled by a two-port valve.
How to control a Hive thermostat?
You can control your Hive thermostat manually, scheduling using the Hive app or with Alexa voice commands.
To control a Hive thermostat manually, follow these instructions: 
Turn the dial to change the temperature.
Set daily heating and hot water schedules.
Water Boost button for warmer water for up to 6 hours.
Confirm button.
Heating Boost button to boost your heating.
To create schedules for when your Hive heating turns on & off, tap on the thermostat in the Hive app home screen and then Schedule.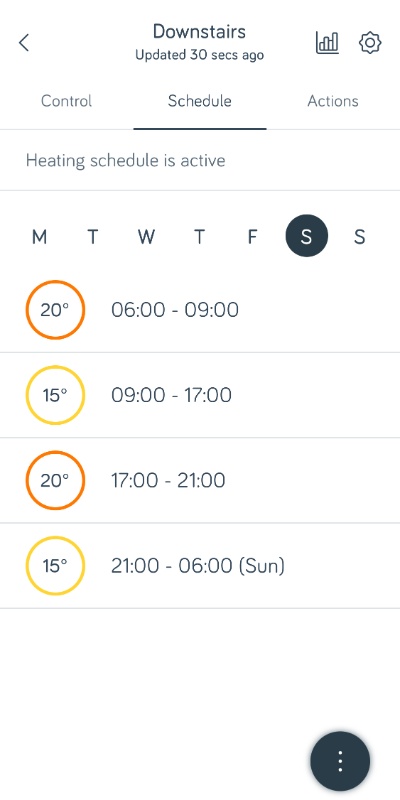 Tap the time slots to change the start & end times and temperature. Press Save. You can delete the default time slots and create your own.
Tap the 3 dot icon

 to copy a saved day's schedule and apply it to other days which saves time.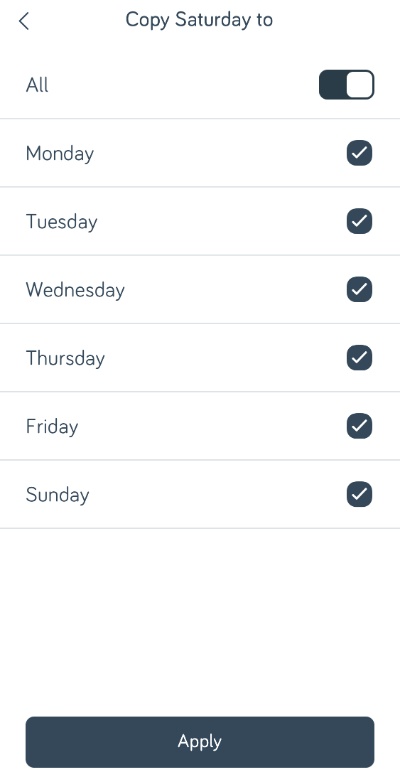 Top Tip You can optimize your heating schedule by checking the graph icon

, which will show you how long it takes to heat up your property.
To control a Hive thermostat with Amazon Alexa, you will need to pair the Hive hub and thermostat with Amazon Echo. To do this, follow these steps:
Open the Alexa app.
Select Devices from the menu bar.
Tap on the + icon next to Add Device.
Select the Hive thermostat from the list of devices.
Enter your Hive account information and click Save.
Once you have paired the Hive hub and thermostat with Alexa, you can control your thermostat using voice commands. For example, you can say "Alexa, set the temperature to 72 degrees."
Does Hive control hot water?
Yes, you can control your hot water with the Hive app. You can't control the water temperature, but you have options for when to turn on or off and how long hot water will be available at specific times. You can also "boost" your hot water with Hive (which turns the hot water on for between 1-6 hours).
What temperature should Hive be set at?
Your Hive thermostat temperature should be set to the lowest comfortable temperature between 18 and 21 degrees. According to the Simple Energy Advice:
If you turn down your thermostat just one degree it will cut your heating bills and you should not feel any difference.
Does a Hive thermostat work without internet?
Yes, while it is possible for your Hive thermostat to continue working (on its pre-set schedule) without an internet connection, you will not be able to access or control your Hive thermostat remotely.
Does Hive interfere with WiFi?
No, Hive's hub connects to your router via an Ethernet cable. For their thermostats, bulbs & sensors, Hive has chosen to use a different wireless technology called Zigbee to avoid interference with other Wi-Fi systems.
In practice, this means that the two types of connection shouldn't interfere because they operate at different frequencies.
Does a Hive thermostat really save money?
Hive claims that buying the Hive Active Heating Thermostat could save you "up to £110/$145" a year. Savings are based on annual energy consumption of 16,489 kWh (at £0.0354 per kWh). Carbon saved per year: 674.2 Kg CO2e.
In my experience, Hive thermostats help you save money because you have control of not heating an empty room, zone or home. Also, you become more conscious of your house's average temperature because of Hive's monthly comparison emails with neighbouring properties.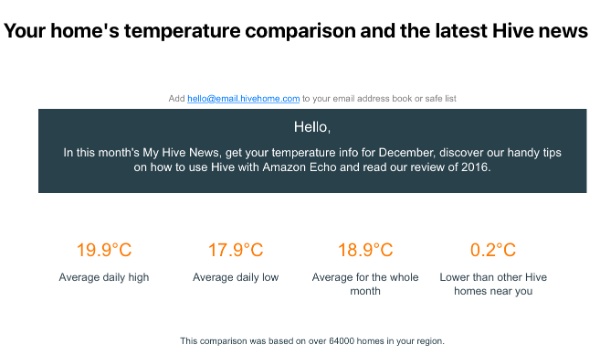 Hive thermostats are a great way to save money on your energy bill and make your home more comfortable. In this article, we've shown you how to set up your Hive Thermostat for the first time. If you have any questions about Hive thermostats, leave us a comment and we'll do our best to help. Thanks for reading!